The Team at Bozeman Lodge
Ask our team… working in senior living is so much more than "just a job." It takes a kind, smart, and passionate individual to do the work of caring for another person. We are proud to have a team comprised of just that type. The Bozeman Lodge team is built of passionate and well-trained individuals dedicated to exceptional senior care.
Interested in joining the Bozeman Lodge team? Visit our careers page!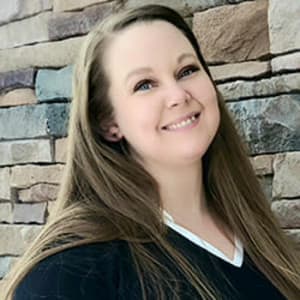 Elicia Ruiz, Executive Director
Elicia Ruiz is a passionate and innovative leader with over 12 years of experience in the senior care industry. The first seven years of her senior living journey were spent working in a community that specialized in memory care services. She then transitioned to Independent and Assisted Living by accepting a job at Bozeman Lodge. She has extensive knowledge of the community from her previous roles as Assistant Executive Director, Community Relations Director, and Business Office Director.
"Bozeman Lodge has a love and joy that has no comparison. Our residents and team members are family. When you put the people you care about first, the right decisions are made. That is what we believe in. Our residents and their families come first," shared Elicia. 
Elicia is a third-generation, proud Montanan. She has been a part of the Bozeman local community for over 19 years. She lives here with her three kids and husband.