Activities at Bozeman Lodge
Our Healthy Living Life Enrichment program guides our Activity Directors in creating an approach to the monthly activities and events that focuses on the health of the body, mind and spirit of each of our individual residents and guests. Enjoy the following activities, and many more, as a part of the Bozeman Lodge lifestyle…
There is no better way to get to know our community than to experience our lifestyle first hand. Get to know the Bozeman Lodge lifestyle by participating in one of our community events! Sign up today to be the first to know about our upcoming happenings.
Ongoing Events at Bozeman Lodge
Happy Hour: Join us for Happy Hour every Wednesday from 4:00 PM to 5:00 PM. Join us for complimentary refreshments, great company and, often, live entertainment or trivia games!
Regular Exercise Classes: Fitness is a priority for many residents here at Bozeman Lodge. We have a wide variety of exercise opportunities throughout the week including:
Balance and Bands Chair Exercise Class: Mondays & Fridays from 9:30 AM to 10:00 AM
Tai Chi: Wednesdays from 11:00 AM to 11:45 AM
Chair Yoga: Tuesdays and Thursdays from 11:00 AM to 11:45 AM
Circuit Exercise: Thursdays from 10 AM to 10:30 AM
Worship Service: Sunday Worship services are at 9:00 AM and 10:00 AM in the chapel. Catholic communion is on Wednesday at 1:00 PM in the chapel. Lutheran worship is at 4:00 PM on Thursdays in the chapel.
We have a wide variety of regular and special events, outings and activities scheduled each month that we advertise on our monthly calendar of events.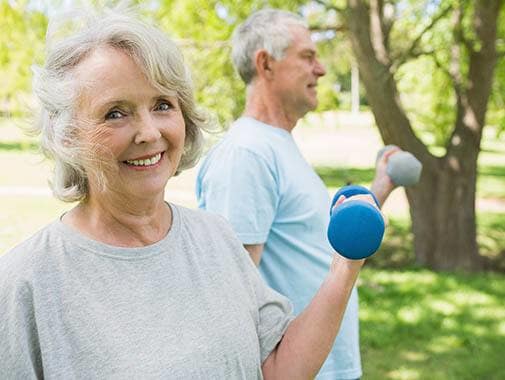 Activities for a Healthy Body:
Strength and Balance Classes: Develop your strength and practice balance in our physical fitness classes designed to improve agility and stamina in seniors.
Walk Club: Join us for a stroll around the community and on local excursions Walking is an affective, low-impact physical activity that promotes good health. Plus, it is a lot of fun to do as a part of our Walk Club!
Seated Tai Chi and Yoga Classes: Tai Chi and Yoga are both popular exercise courses that help to strengthen the body and calm the spirit. The seated position and changeable programs allow for all ages and abilities to enjoy these classes.
Cooking Club: Join our cooking club to continue enjoying a past love of cooking to discovering a new found love of the culinary world. While we don't always feature healthy dishes in our club—sometimes we just need to make tasty baked sweets—we believe that a healthy relationship with food can begin in the cooking process!
Activities for a Sharp Mind:
Discussion Clubs: There is nothing like a good talk about a favorite book, current events or historical happenings for keeping the mind engaged. We have a variety of discussion clubs available to residents that may include book club, men's club, women's club, crafting club and more. Our club opportunities change as our population requests. Many of our most popular clubs came out of resident requests and leadership!
Game Nights: Keep your mind sharp by participating in our many activities that are focused on brain engaging games such as trivia, puzzles, and board games.
Guest Lectures & Support Groups: Some of our favorite activities to produce are those that invite guests into our community to share their expertise, support those in need, or provide a much needed service to our residents and local community members. Enjoy guest lecturers, support groups, wellness clinics and more as a part of the Bozeman Lodge community.
Cultural Excursions: While we love bringing in guests to our community and providing a lively, fun community environment, sometimes it is nice to get out and see what are local area attractions have to offer. Regular excursions to local attractions and cultural events are an exciting way to engage the mind, exercise the body and fulfill the spirit.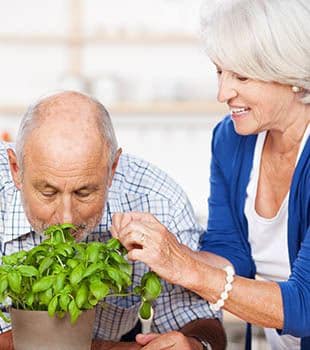 Activities for a Happy Spirit:
Live Entertainment: Toe-tapping music is never far when you are a resident at Bozeman Lodge. Our residents have made it clear that they enjoy regular live entertainment. We've seen everything from classical guitar to jazz piano to karaoke evenings.
Art Classes: Creativity abounds among the residents at Bozeman Lodge! Regular art classes and crafting opportunities give our residents the opportunity to flex their creative muscles on a continuous basis. Residents enjoy craft and building projects as well as classes and groups for painting, sewing, crocheting and more.
Special Events: Friendship and fellowship are two big benefits of being a part of a residential community. Bozeman Lodge hosts a variety of special events throughout the year that brings our community members together with family, friends, and new faces. Come join us in celebrating the season, upcoming holidays, birthdays and more.
Bible Study, Worship & Fellowship: We recognize that many of our residents enjoy a spiritual relationship that includes regular study and worship. Regularly scheduled worship, bible study and fellowship opportunities are available at our community.